Nichols Video Expected Soon, TBI Director Says 'It's Absolutely Appalling' The video is expected to be released after 6 p.m. Friday.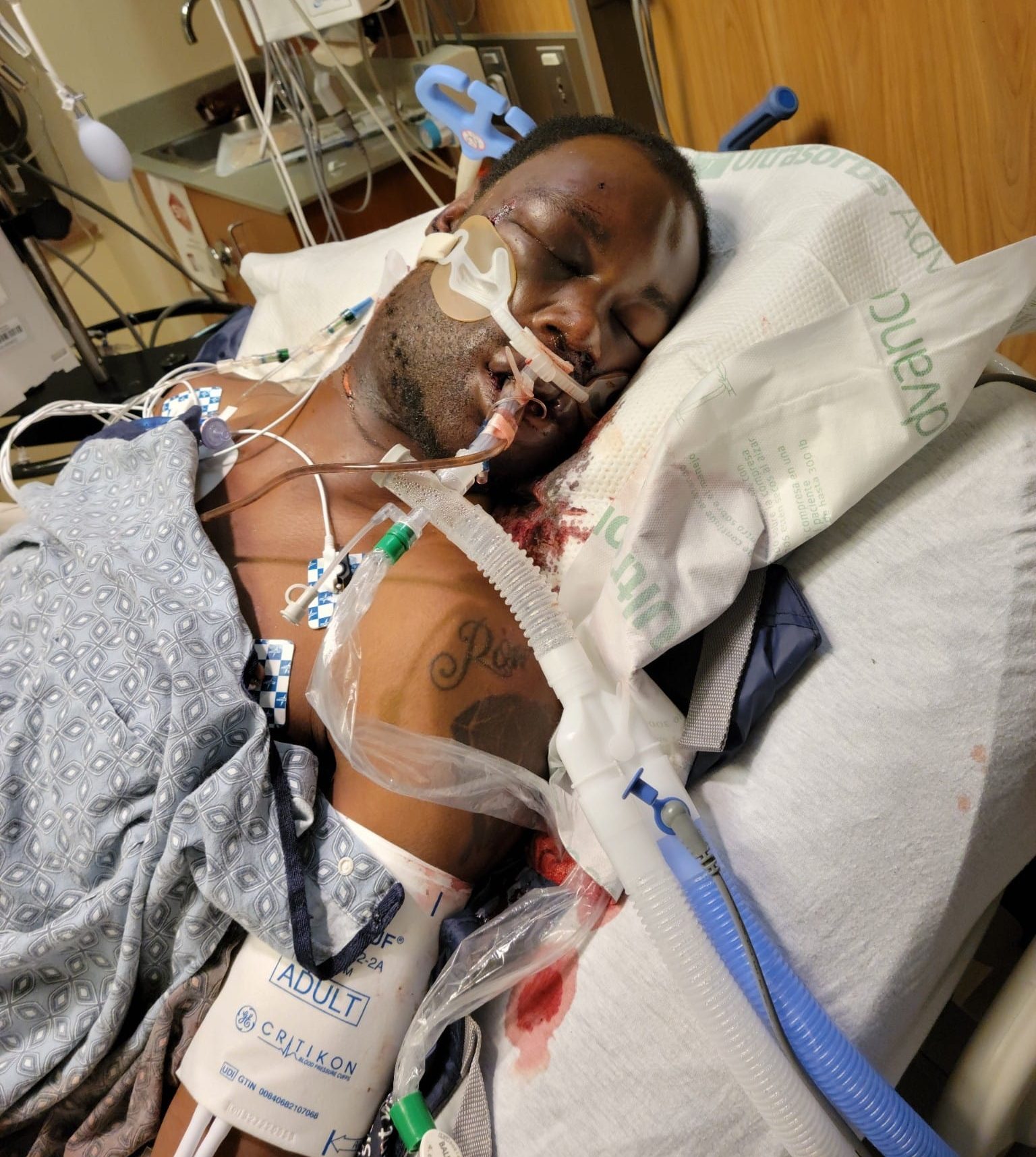 Posted to Facebook by Hunter Demster.
The video belongs to the city of Memphis, Mulroy said. It is a mix of body-worn police camera footage and footage from a nearby SkyCop camera, he said.
Much has been made of the video, with Nichols' family and members of the public pushing for it to be made public immediately. Many have worried that once the video is made public, civil unrest may follow. That's one reason that nearly every public leader who has spoken about the situation and the video has asked that any protest that follows be non-violent.
The timeline of the video's release was not made public by Mulroy Thursday. The exact timing of its release is in the hands of city leaders. But Mulroy expected a statement from the city Thursday afternoon.
TBI Director David Rausch said he's been policing for 30 years and has devoted his life to the profession. But at the moment he was grieved and "shocked by what I saw."
"I've seen the video and as [Mulroy already] stated, you will, too," Rausch said. "In a word: it's absolutely appalling."
Mulroy kept a tight lid on details of the incident that led to Nichols' death, focusing mainly on the charges made against the five officers directly involved in the incident.
However, the timeline of that evening's events got a bit more color (but not much) after a question from a reporter. Here's what Mulroy said.
"I suspect that all of your answers along those lines will be forthcoming once you have a chance to view the video for yourself," Mulroy said. "I know that a lot of this has already been publicly released, but there was an initial traffic stop. And we won't comment right now on the presence or absence of the legality of the stop, but there was a traffic stop."
Mulroy continued: "There was an initial altercation involving several officers and Mr. Nichols. Pepper spray was deployed … Mr. Nichols fled on foot. There was another altercation at a nearby location at which the serious injuries were experienced by Mr. Nichols. After some period of time of waiting around afterwards, he was taken away by an ambulance. Beyond that I don't really think we should go into any further details."
A reporter asked if the police waited to call an ambulance, to which Mulroy replied, "I believe that if you watch the video, you'll be able to make that judgment for yourself."
Mulroy's main goal with the news conference was to outline the charges against the officers and explain how those charges were made. He said his office and a team of other law enforcement offices worked "quickly to expedite this investigation because of the extraordinary nature of the case compared to the average investigation and prosecution. For decisions in a case like this, we worked swiftly, but also fairly, and most importantly, in a way calculated to ensure that we have a strong case."
For this, Mulroy said he quickly called in the Tennessee Bureau of Investigation (TBI) to ensure the case had an independent investigation. He also called in the newly formed Justice Review Unit within his office, but that works separately and independently, "to make a truly objective recommendation about whether criminal charges were appropriate."
On Thursday, the grand jury returned indictments on the five former MPD officers involved in Nichols' death: Demetrius Haley, Tadarrius Bean, Emmitt Martin III, Desmond Mills, Jr., and Justin Smith.
They were charged with second degree murder, aggravated assault, aggravated kidnapping resulting in bodily injury, aggravated kidnapping involving the possession of a weapon, official misconduct through unauthorized exercise of power, official misconduct through failure to act when there is a duty imposed by law, and official oppression.
"While each of the five individuals played a different role in the incident in question, the actions of all of them resulted in the death of Tyre Nichols, and they are all responsible," Mulroy said.